Integration center  "Pietura bērniem" on June 27th, invites children and adults on the day devoted to language day events that will take place in two acts. Activities will take place in the integration center  "Pietura bērniem" Bruņinieku street 28. – 41.. Starting at 10:30, but those who can not attend the event this time, it will be done at 16:00.
Project "Open Integration 2012" (No. IF/2010/1.1./24) Project supported by the EU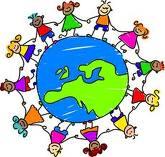 Why flowers are not flowers, but daisies? Why my mother also need the crown? Why Līgo? Why we do not have any Jānis? Why this cheese is yellow? The following questions and answers to them today will go with us. June  20th, 10:30. Join us at Midsummer event.
Project "Open Integration 2012" (No. IF/2010/1.1./24) Project supported by the EU