Greetings to everyone in the new semester! Not all of you are attending school, but new knowledge is always useful at any age. Language is one of the most highly valued skills in the job market and a key point in your career. Development agency "Pieci" is offering Latvian language courses for adults (80-hour programme), taught in enjoyable atmosphere by highly skilled language teachers only for EURO 252. We believe that individual approach, casual setting and easy communication with teachers is a key to learning and understanding a language, because learning with a warm cup of tea in your hand makes it more memorable. Apply and you will be able to add Latvian to the list of your achievements. Hope to see you soon!
*Language course participants can attend Latvian conversation club with a discount.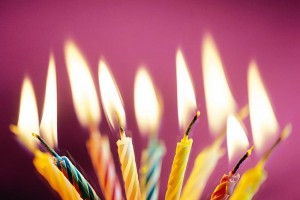 Attīstības aģentūra "Pieci" is celebrating 9 year anniversary. Greetings to founders, employees, visitors!